+91 7755905375 / +91 9156095924 | response@servofeeder.in
Manufacturer of Bobbin Type Decoilers / Re-coilers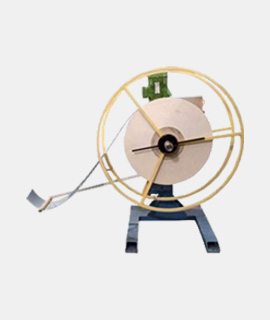 Meeting the demands of clients as a manufacturer and supplier, we are engaged in offering Bobbin type decoiler.
Our offered machines are developed with the aid of ultra - modern machinery and technology to leave no scope for defects.
Moreover, these machines are offered in different specifications to suit varied industrial applications.
The product design is made of rigid fixed base, with a fixed shaft which will be suitable for bobbin inner diameter
Fixed shaft width is made through customer requirement which will fulfil their demands, screw type shaft makes easy to fix coils.
Guide rings and nut is given on both the side of coil width which helps to prevent coil feeding error.
Limit arm sensor decoils the coil through start and stop which controls the loop of the coil with the help of Electric control panel.